6th European Laryngological
Live Surgery Broadcast
24th November 2021 | 9.00 - 16.00 CET (GMT+1)
Dear All,




Hello and welcome. We hope this letter finds you fit and healthy especially due to the current situation of the pandemic.

We confirm the organization of the broadcast this year.

We believe that the coronavirus allows us to meet again. We wish to invite you for a day of different laryngological surgeries including laryngeal cancer, benign pathology of the larynx, neck dissection, phonosurgery and others.

11 European laryngological departments, more than 20 operations, comments from the moderators, disscusion and questions from the viewers - all will be available during the broadcast.

No cost - free of charge.

We invite you to follow our website and new communications.


We look forward to seeing you in November 2021.






Here is a map of the world which depicts from which countries the viewers observe the broadcast.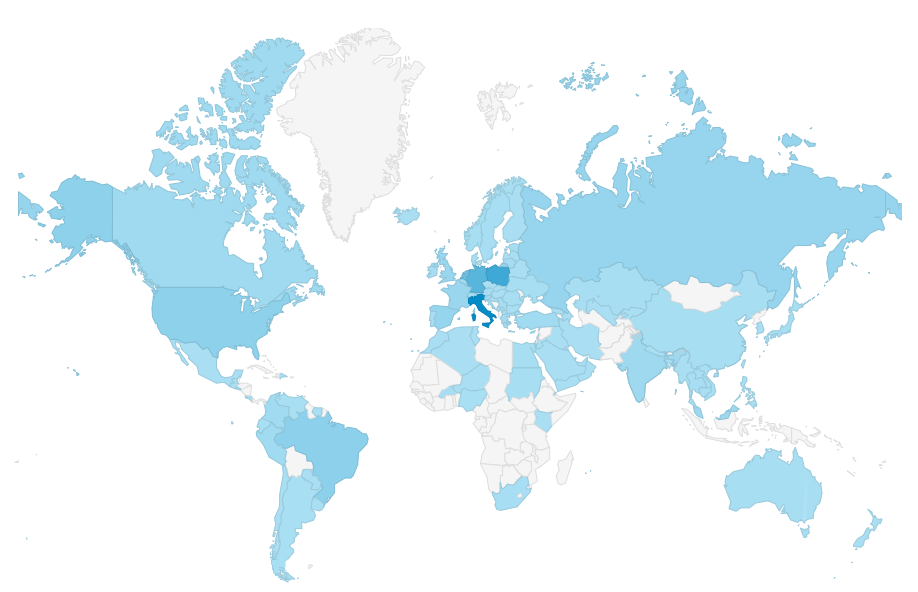 from light blue to dark blue - different colors according to the amount of viewers

white - no viewers